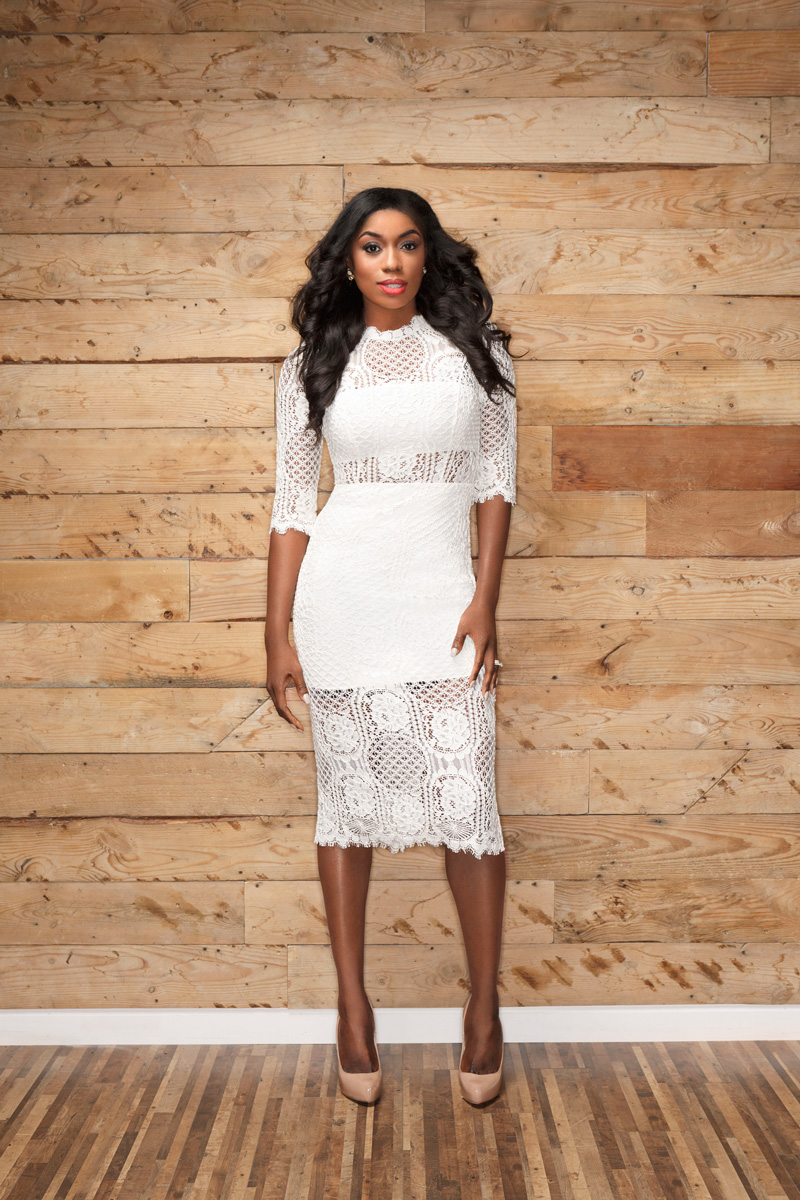 An award-winning researcher, Dr. Osefo is an influential voice in politics and social justice and a highly sought after political commentator and strategist. Wendy is a Professor of Education at The Johns Hopkins University, Contributor at The Hill, and the Founder and CEO of The 1954 Equity Project, LLC.
In addition to her extensive policy experience, Dr. Osefo regularly provides political commentary and analysis, with appearances on national cable news networks including Russia Today (RT) "CrossTalk", HLN "Across America", Fox Business "Risk and Reward", Fox News' "Tucker Carlson Tonight", "The Neil Cavuto Show", "Fox and Friends", "Fox and Friends First", "Happening Now", "The Story", "Watters' World", "America's News Headquarters", and "Cost of Freedom". Wendy has also appeared numerous times on TV One's "News One Now with Roland Martin" ABC's "Armstrong Williams' Show" and One America News' "The Liz Wheeler Show" and "The Daily Ledger" to discuss breaking news in politics. Her appearances also include Sean Hannity Radio Show, The Undisclosed Podcast, Sworn Podcast, Female Trouble Podcast, Offended America Podcast, and print media on issues that examine race and politics. Currently, Dr. Osefo has a weekly radio segment on Radio One 93.9FM WKYS, entitled "Three Things You Need to Know, With Dr. Wendy O". Wendy's work has also been featured in TED, City Paper, and Non-Profit Quarterly, to name a few. Additionally, Dr. Osefo has delivered keynote speeches and lectures on highly publicized issues including The Baltimore Uprising, Activism in the 21st Century, and The Black Lives Matter Movement.
Coalescing her love for politics and social justice, Dr. Osefo discovered her passion was empowering people and communities through the design and implementation of effective policies and programs. Wendy began her journey at The Fund for American Studies where she served as an intern at The International Center for Terrorism Studies. There, she gained extensive national policy experience that led to her authoring her Master's thesis at The Johns Hopkins University entitled Ethnic Rivalry, Corruption, and Impulsive Political Transitions in Nigeria. Having learned the intricacies of politics and policy, Wendy moved on to become a Policy Analyst at The Office of the Attorney General (OAG). Dr. Osefo went on to serve as the Director of Family and Community Engagement for the Obama Administration's Antipoverty Initiative and the signature program for the White House Neighborhood Revitalization Initiative, DC Promise Neighborhood (DCPNI). While at DCPNI Dr. Osefo designed, and implemented culturally competent parent-centered engagement strategies and successfully created and launched the first comprehensive adult learning academy within an underserved neighborhood in Washington D.C. Her leadership in the creation of the first comprehensive adult learning academy led Wendy to serve as the inaugural Director of the Master of Arts in Management Program at Goucher College.  Currently, Dr. Osefo serves as a Professor at The Johns Hopkins University where she teaches in the Doctor of Education (Ed.D.) program at the top-ranked School of Education.  At Hopkins, Dr. Osefo teaches courses that examine the role of policy and politics in education, entrepreneurship, amongst many others.
As a researcher, Wendy examines how race and class influence the learning, achievement, and educational trajectories of African American and other non-dominant students in schools and community settings. Dr. Osefo's latest research explores the effects of the 2016 United States Presidential election on minority populations.
As Founder & CEO of the 1954 Equity Project, Dr. Osefo develops and implements the strategic vision of the organization. The 1954 Equity Project provides students with navigational capital to not just survive academia, but to thrive in academia as their authentic selves. Through the use of the Osefo Equity Framework, the 1954 Equity Project builds community with underrepresented minority students in universities to create a platform for students to share their lived experiences, identify and navigate microaggressions experienced on-campus, and work collaboratively with school administrators to co-create equitable solutions to address issues of inequality.
Wendy holds a B.A. in Political Science from Temple University, an M.A. in Government from The Johns Hopkins University, and an M.Sc. in Public Affairs from Rutgers University. Dr. Osefo made history in 2016 when she became the first black woman to earn a Ph.D. in Public Affairs-Community Development from Rutgers University. Dr. Osefo is the 2017 recipient of the Johns Hopkins Diversity Recognition Award, the 2017 recipient of the Johns Hopkins University Outstanding Graduate Award, a Baltimore Business Journal 40 Under 40 Honoree, and a 25 Women To Watch Honoree.
Dr. Osefo is a Board Trustee of the Children's Scholarship Foundation of Baltimore, and a board member for The Education Foundation, Congressman Elijah Cummings Youth to Israel Program and The Obama Green Charter School. Dr. Osefo is a member of Alpha Kappa Alpha Sorority Incorporated and The National Urban League.
Dr. Osefo resides in Maryland and enjoys spending time with her husband and two sons.